Roller End Wall Mount
Do you have a pool with retaining wall?
A Pool Cover Roller would normally extend at least 200mm beyond each side of the pool to ensure that the blanket can roll freely onto the roller shaft.  However, if your pool has a retaining wall along one side it will prevent normal roller placement.
If a roller end wall mount is not used, the cover will need to be displaced sideways (away from the retaining wall) prior to rolling.  This is especially difficult on long and lap-style pools.  For these pools, we strongly recommend the roller end wall mount as the best option.
The roller end wall mount is fitted to your choice of roller so that the roller shaft can anchor directly to the wall without leaving a space.  Please refer to our most popular rollers below.
The Roller End Wall Mount will suit any roller that has a 100mm diameter tube and can be retrofitted to an existing roller.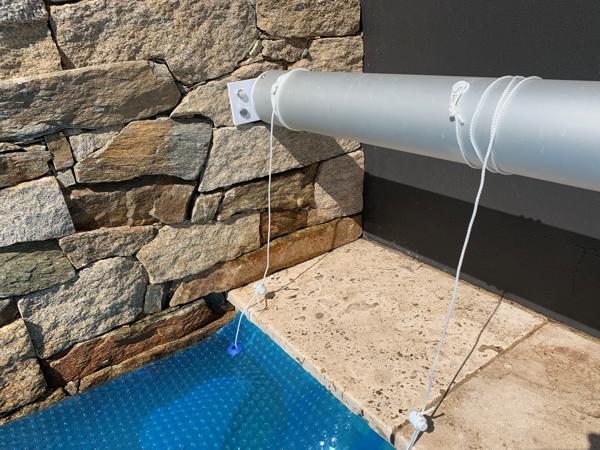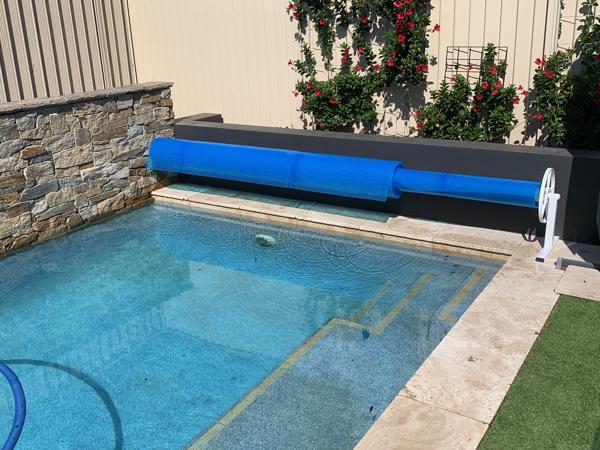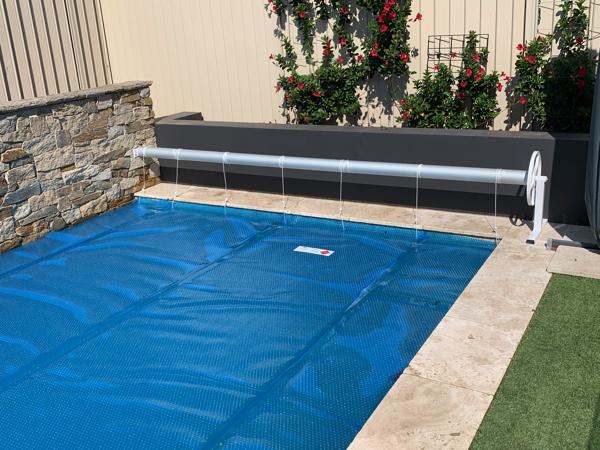 Please contact us for the best pool cover advice.  We would be pleased to provide you with the right DIY Cover or a full measure and installation service option within our service areas.
Roller Selection – A Stationary Roller is the best choice if using an End Wall Mount.
A roller will need to span your pool to ensure that the solar cover is quick and easy to remove and replace.  For best results, the roller will normally be placed at the wider end of your pool.
If you are unsure of which roller to buy, we recommend the Daisy ST (stationary) Roller as the universal choice, because it is the sturdy, stable and easy to use.  The Daisy FM (fully mobile) Roller is also an option if you prefer the portability of the caster wheels, however, a stationary roller will generally be the best choice because it is more stable.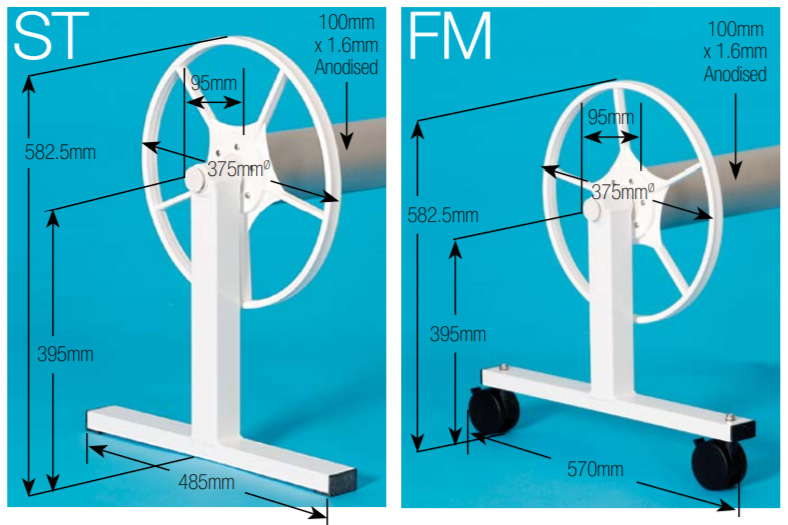 The SQ and LP rollers are low profile variants which are less visually imposing, but are much lower to the ground, so some bending will be required during their use.  These models are suitable for pools less than 10m.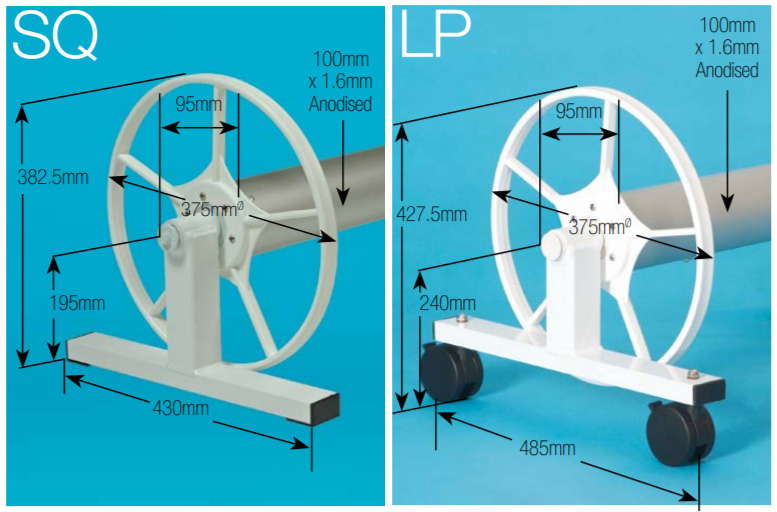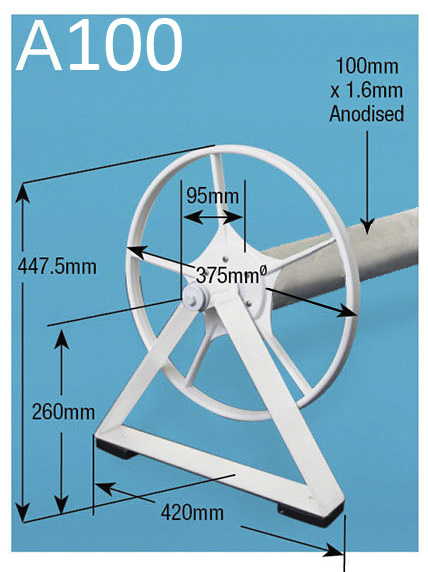 Our favourite roller is the Daisy A100, which is a mid-height stationary roller.  We consider this as the "Goldilocks" choice – simple, stable and understated.  The A100 will suit pools up to 18m and is also suitable for wall mounting.
All featured rollers are of commercial quality with 100mm aluminium shaft and massive 10 year pro-rata warranty.  Each roller also comes with a shade cover to protect the pool blanket when it is rolled up.
Boutique roller options are the Daisy Electric Power Pool Cover Roller or the 316 ST Stainless Steel Roller. The Electric Power Roller provides the ultimate easy off solution and is available with optional solar panel or as a retrofit kit for the standard ST model. Alternatively, the 316 ST Stainless Steel Roller will be a stunning feature in your pool area. Let us quote these boutique options for you.