Non-Heating Pool Cover
Now you can enjoy the benefits of a summer pool cover, while still keeping your pool cool and refreshing.
The Daisy Titanium Cool Cover is a 525 micron Ultradome cover.  This is a quality product that is supplied with a 10 year pro-rata warranty.  The cover is opaque and specifically designed to reflect much of the sun's rays out of the pool, keeping your pool cool and refreshing.
Now you can have a pool that is located in the tropics or in full sun, without the associated tepid and unrefreshing water temperatures.  Finally, you can cool-down, exercise or lap swim in a pool that is at the right temperature!
Daisy Titanium Cool – Product Specifications
525 Micron, Ultradome Bubble Material
Pool cover material height 15mm
Smart watermark approved, providing 97% water saving
Exceeds Government requirements during water restrictions
Attractive Silver/Grey top sheet reflects heat out of the pool
Opaque cover darkens the pool to minimises algae growth
Dark environment reduces chlorine consumption by approx 50%
Thermal resistance (R-value) 0.067 m2/K
‍Warranty period 10 years pro-rata for household pools
Weight 480 g/m2
Benefits of a Non-Heating Summer Cover
Many pool owners find that the pool water temperature becomes too hot during summer.  The non-heating cover reflects much of the sun's heat back into the atmosphere, limiting the amount of natural heat that is going into the pool.
Doesn't this make the pool too cold?
No.  This is because the cover almost entirely eliminates evaporation.  As well as being a huge waste of water, evaporation is responsible for 60% of the heat loss from your pool.  So the lesser heat input into the pool is balanced by the the lesser heat loss that is due to evaporation.  The result is a cooler, more refreshing pool which maintains a similar temperature to an uncovered pool.
The Daisy Titanium Cool cover is almost totally opaque, minimising chlorine destruction by UV and reducing chlorine consumption by about 50%.  By placing the pool into darkness, the tendency for algae growth is also greatly reduced.
Lastly, the cover is an insulating blanket, with a thermal resistance (R-value) 0.067 m2/K.  This stabilizes your pool temperature throughout the swimming season to provide a much more pleasurable swimming experience.
Buyer Beware!
Not all pool blankets are created equal.  We regularly receive calls and emails from people who were lured into buying cheap imported blankets.  These blankets rapidly break down in the Australian sun and often require replacement after only 12 months of use.
The Australian manufactured Daisy 525 Ultradome covers are the best bubble pool covers that money can buy.  They are backed by a 10 year pro-rate warranty.  Please choose your blanket carefully and avoid cheap imitations.
Installation
The non-heating blanket is similar to a solar blanket and is normally installed with a roller, both for cover longevity and for ease of use.
Installation is a relatively easy DIY task and most customers choose to save money by installing the cover themselves.  The cover is supplied as an oversize rectangle or other basic shape.  To install, simply lay it over the pool and cut to shape with a pair of scissors using the pool edge as a guide.  Sharp scissors will easily glide through the material.  The roller is then assembled and attached to the cover.  Please see our self-installation video below. Instructions for obtaining the correct pool measurements are provided at the bottom of this page.

We would be pleased to provide a full measure and installation service option within our service areas.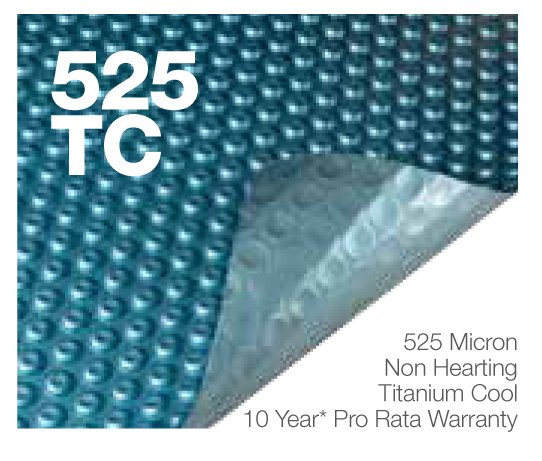 Roller Options
Find the best roller option for your pool.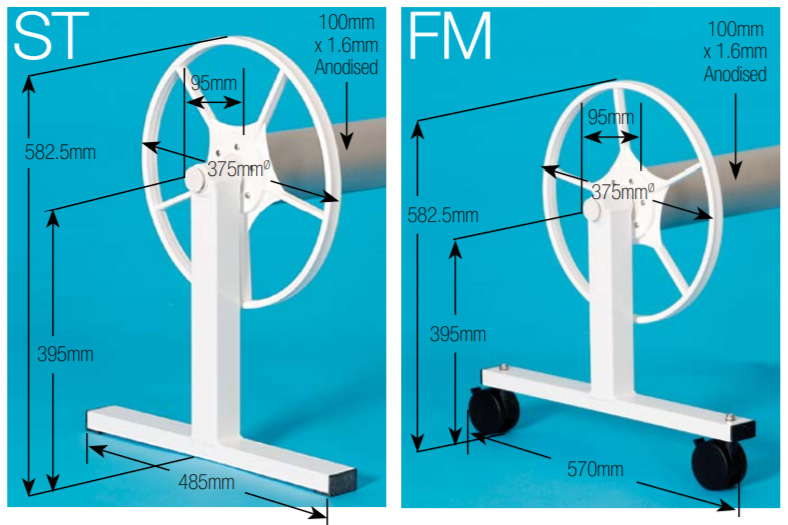 The Daisy Under Bench Seat Hidden Solar Roller combines practicality and style to transform your pool roller into useful seating. Simple yet stylish, the UBR is not just a roller, but a practical addition to your poolside furniture. Available in aluminium or a choice of wood look finishes, this roller will look stunning on your pool deck. Be sure to ask us to quote the UBR option when making your enquiry.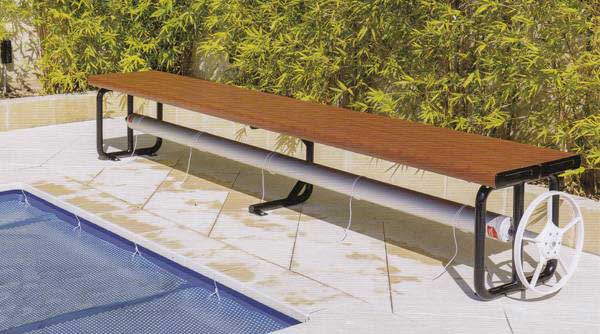 Daisy Under Bench Roller – Available in Cedar, Oak, Charcoal or Anodized