Winter Leaf Cover for Glass Wall Infinity Pool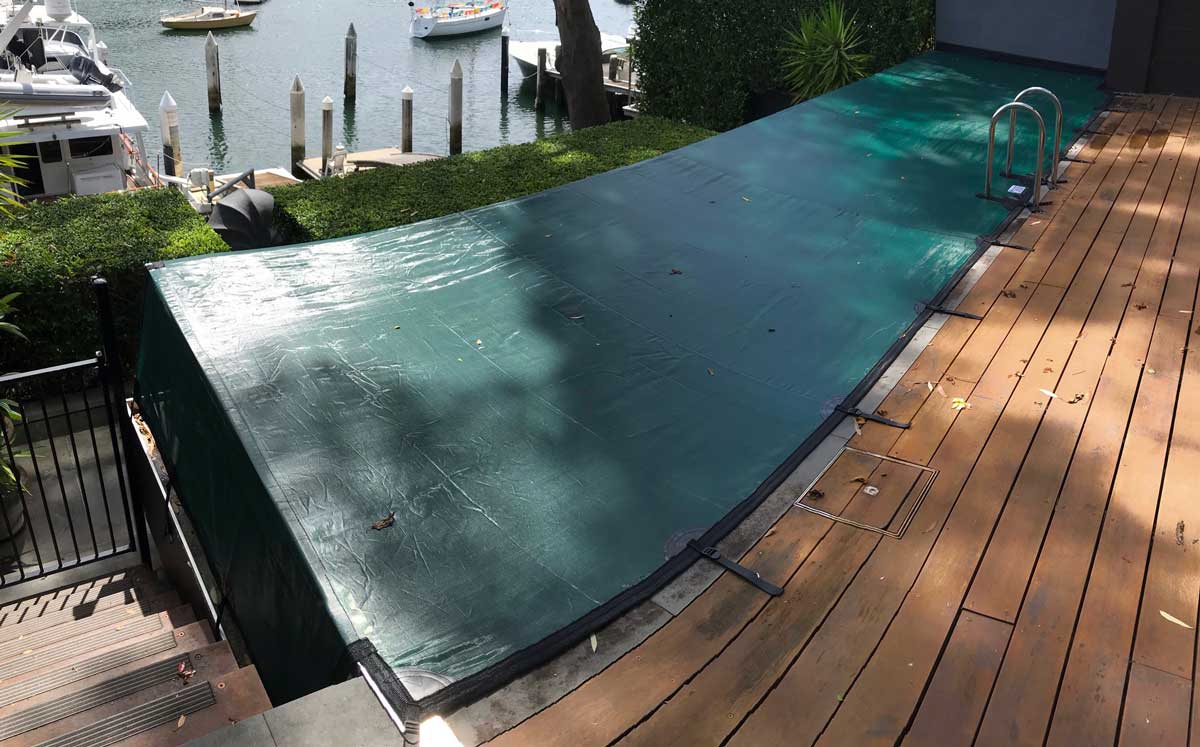 Premium Leaf & Debris Cover for Glass-Walled Infinity Pool
Our renowned Premium Leaf & Debris Cover has been perfectly adapted to suit glass-wall infinity pools, keeping out dirt, ducks, leaves and debris.
Smart appearance
Incredibly lightweight
High & dry above waterline; so leaves & debris stay dry & simply blow off
5 Year warranty.
Wear points identified and cleverly reinforced
Fade-resistant polyethylene mesh, does not pool rainwater
Non-fade straps
We would be delighted to provide our expert advice to find the perfect pool cover solution for you.  Please contact Just Covers to explore the possibilities and arrange for your free quotation.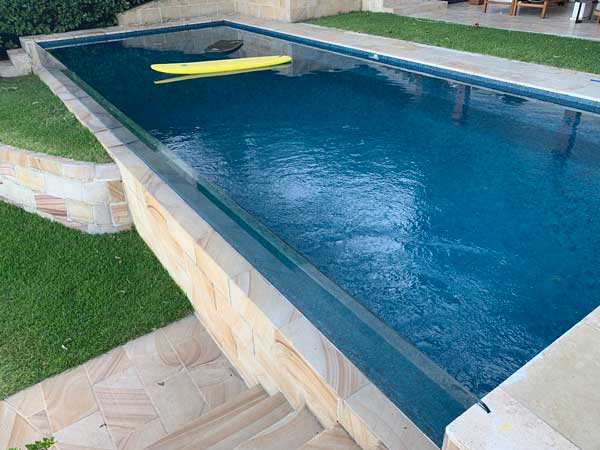 Glass wall pools require a precise custom fit cover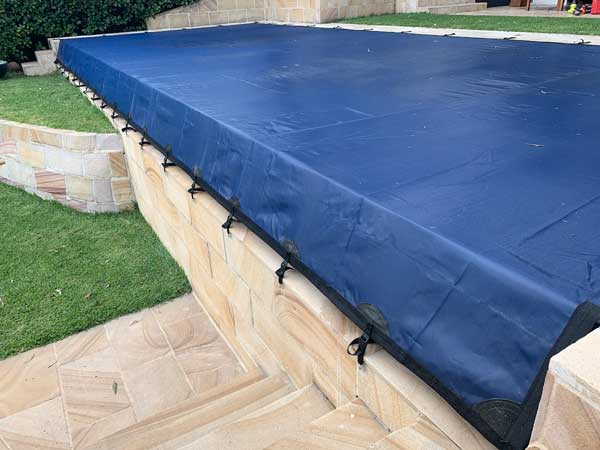 Premium Leaf & Debris Cover fits exactly to glass infinity edge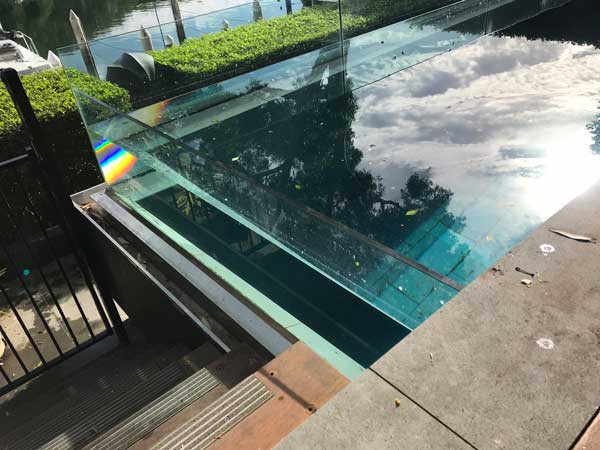 Complex glass-walled pool requires Leaf & Debris Cover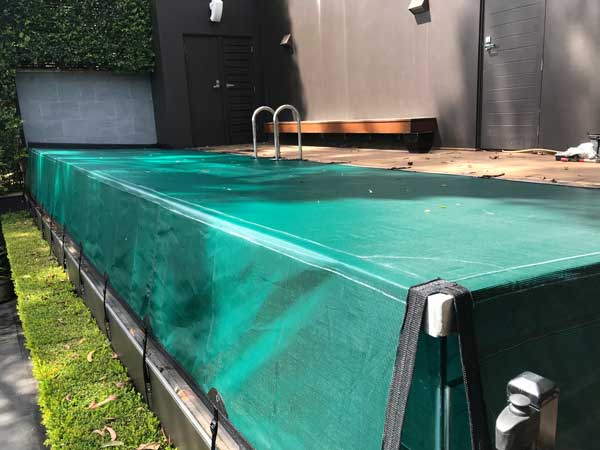 Perfect fit over both glass walls!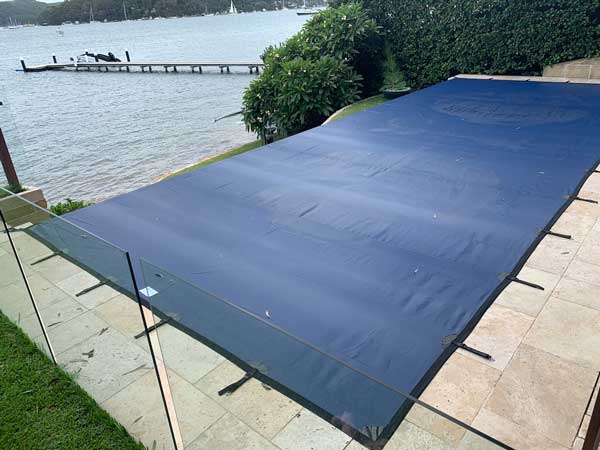 Blue Leaf Cover on Infinity glass-walled pool