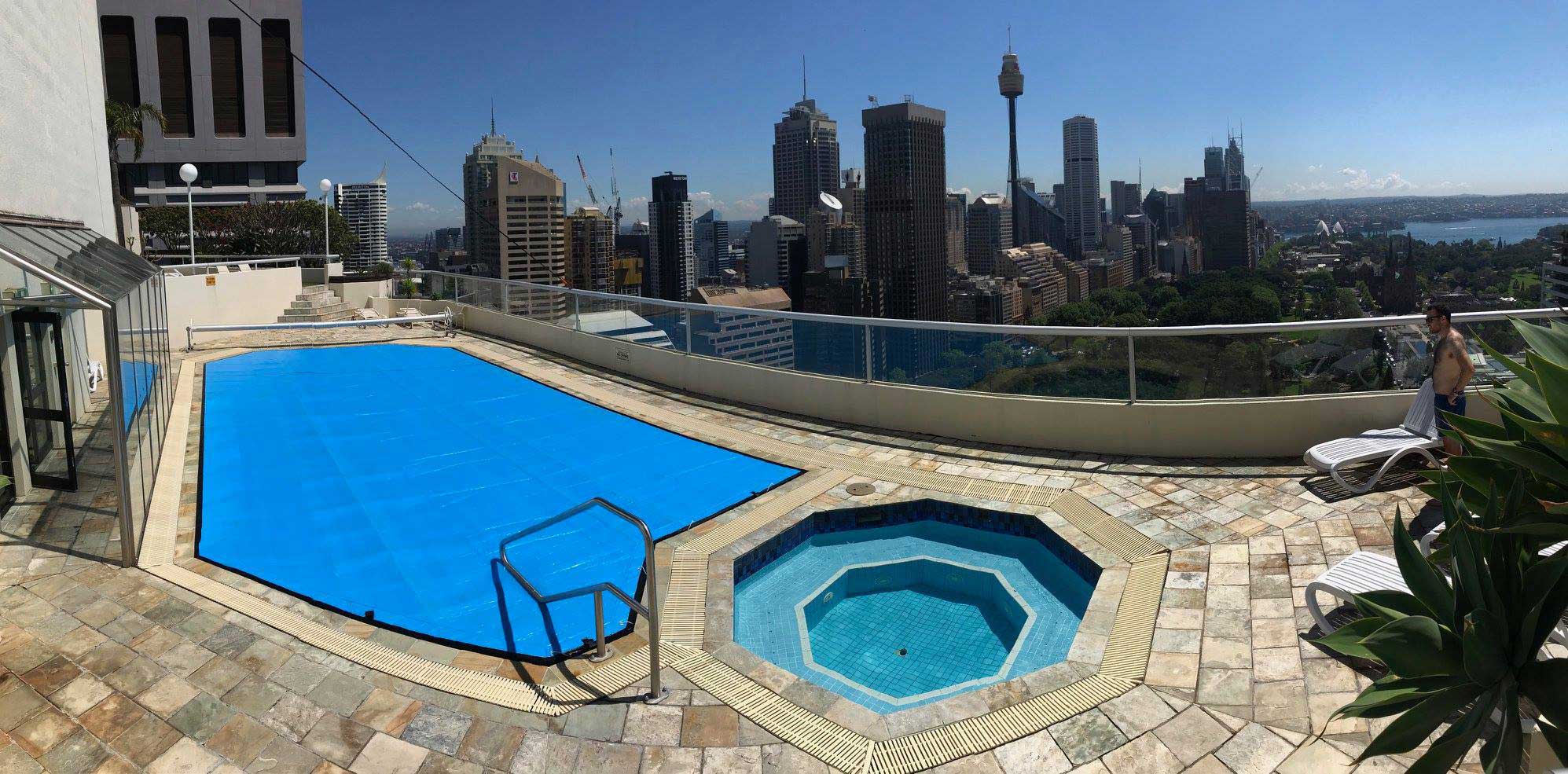 As well as being one of the favourite places for the local community to cool off, your swimming pool is probably easy on the eye too right? A well designed pool can elevate the status of your facility in the minds of patrons, which in turn can attract more visitors to your pool throughout what is already a busy season.
One of the main tasks of pool maintenance is to preserve the aesthetic qualities of this crowd pleaser which is why you could be feeling apprehensive about installing a pool cover just as summer is looming. While this piece of equipment likely isn't the most visually appealing for swimmers, the benefits it provides your pool with should be enough to change your mind and invest in one. Check out just 4 ways a pool cover makes your pool a better place to swim in the summer.
Prevents evaporation
Everyone knows it gets hot here in the summer months and it doesn't take a genius to be aware that such a powerful heat source can cause the water to evaporate. In other words, when pool meets sun, the result is water disappearing at a great rate of knots.
People swimming in the water during the summer months may help to slow down water evaporation but nonetheless, your pool can still lose water during the night. By placing a cover over your pool after hours it blocks excess heat from the surface of the water. The cover also serves to trap any moisture which happened to evaporate, and this can then join the supply of water currently in the pool. Over time, this will also lower your water bills.
Fewer chemicals
Pool managers often have to treat the pool water with chemicals every day, particularly when large pools are concerned. Although a pool cover doesn't negate the reason for water treatments, it can reduce the number of chemicals needed to purify the water.
By blocking debris from trees and bushes, animals, and insects, a pool cover can reduce both the mechanical and the chemical cleaning that's necessary when opening the pool first thing in the morning.
Solar blankets can save you money
Solar blankets are ideal for summer use and effectively warm the water and control evaporation. They look similar to bubble wrap and float freely on the water. The translucent bubbles collect the sun's rays and heat the water during the day. They also reduce evaporation by up to 95% which saves water (and money off your water bill) while warming your pool.
Protects from worse case scenarios
There can't be anything worse than learning, as a pool manager, that someone has managed to get into your pool area and has injured themselves, or worse case scenario drowned. There's no denying that pools are attractive locations for youngsters to sneak into but a pool cover can protect anyone from hurting themselves or in the case of a non-swimmer, drowning.
A properly secured pool cover can prevent any unauthorised persons from entering the pool, and not only will it help save you money but also protects your patrons.
At Just Covers we do more than sell just pool covers – we're experts at designing and fitting covers to any size and shape of pool. Why not give us a call on 1300 268377 to see how we can help you.