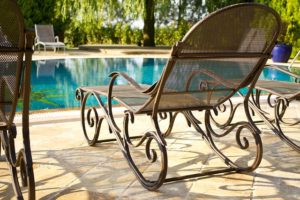 If you've been putting off purchasing a pool cover for whatever reason, it may help to know that investing in a pool cover will save money and more besides. So let's dive in and take a closer look at why it's worth your while to have a pool cover.
A pool cover will save you money and more
With many years' experience of supplying pool covers for residential and commercial pools, we understand the benefits that swimming pool covers provide.
Summers are pivotal to the Aussie lifestyle and having a pool provides fun for all the family, not to mention a great way of keeping cool when the mercury rises.
That said, maintaining and cleaning a swimming pool can be laborious and seems never-ending. Not only is it nice to have your pool sparkling and clean, but a pool cover is vital for safety and hygiene.
Equally, it's a pain maintaining your pool during the winter months and ensuring that garden debris, leaves and dirt are kept to a minimum.
Having Just Covers design and install a swimming pool cover and roller can save you money and a whole lot more besides. Think about it …. You'll be saving the natural warmth from the sun, heat loss, water loss, chemicals, cleaning, and evaporation and your quality pool cover's lifespan will enable you and your family to swim for longer.
We can help you love your pool even more and reduce running expenses and water loss.
Here are 6 useful tips
Turn your pump on through the heat of the day to move the chlorinated water sitting beneath your cover. This will help your cover last longer.
Night-time wind can increase evaporation so be sure to keep your pool cover whenever you're not using your pool.
To remove debris and leaves that have settled on the top of your cover, sweep them into your skimmer box
If there isn't a problem with debris, then you can always cut your pool cover to the waterline, or less, which will make it easier to put on.
To put your swimming pool cover one, just hold it at one corner and walk the length of your pool. On most covers, the other corner will fold under ensuring the rest of the cover is held above the water, making it quick and easy to put in place.
Always roll your cover over the top of the roller.
To find out more about Just Covers pool covers and start saving money and more, get in touch with the pool experts at Just Covers by calling us on 1300 268 377.