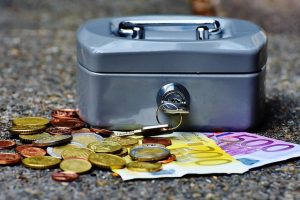 Can you believe it's only a month until summer is once more upon us? Where does the time go? With the current times, everyone is looking for ways to save money, particularly on utilities. A good place to start is with your swimming pool. So let's dive in and get started with our top tips to reduce your pool's energy usage.
Here are a few steps you can take to help reduce your pool's energy usage all year round and save money:
Use a Pool Cover
Whatever the time of year, dirt, leaves, insects and other bits and pieces land in your swimming pool which are then trapped and removed by your pool's filter. Naturally, the harder your filter has to work, the more energy it uses. So to keep dirt out of your pool and lower your energy costs, it's worth investing in a pool cover. It's also a great accessory to have in the winter months when your pool isn't being used as much.
Reduce your pool's energy use by regularly cleaning your filter
Speaking of filters, be sure to give your filter a thorough clean now and again. Why? Because following on from dirt and debris landing in your pool, this has the effect of clogging the filter which means more energy is used as it struggles to filter the water. Cleaning your filter at least once a month will ensure it's working efficiently and prevent energy costs from soaring sky high.
Change to LED lights
Plenty of owners like nothing better than a night time dip in the pool on balmy summer nights – there's nothing to beat swimming underwater amongst the lights. The trouble is these feature lights can make a large dent in your wallet if they're being used frequently. Not only do LED bulbs last a heck of a lot longer than standard light bulbs,  but they use considerably less energy too.
Downsize to a smaller pump
Although you may think the larger your pump the better it performs, this isn't always the case. Often, a larger pump means only one thing – higher maintenance costs – whereas a smaller pump that is more efficient will do the job just as well. But, if you're not keen to switch pumps, why not try reducing the number of filtering cycles.
Consider investing in solar
While this may seem an extreme tip, solar electricity will over time help reduce your pool's energy usage. That's because solar helps power your pool using free electricity that's been generated by solar panels, while your electricity provider provides you with the balance of electricity that you require.
So, there you have it. Our top tips to help reduce your pool's energy usage. At Just Covers we provide high-quality custom pool covers that will:
help keep your pool cleaner
reduce the amount of water lost by evaporation,
lower chemical costs
and keep your water warmer throughout the year.
Why not contact the pool cover experts at Just Covers to find out more about our pool covers and how they can benefit you. Call today on 1300 268377 to find out more.