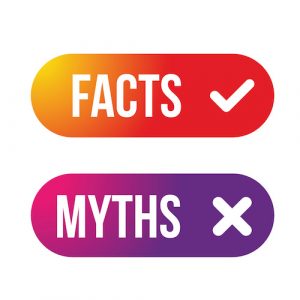 While most Australians would love to have a swimming pool in their backyard there are several common swimming pool myths that may be playing havoc with their minds. We've compiled a list of some of the most popular myths and why they're false, or in some instances, partly false. So, pull up a chair and enjoy the read.
Swimming Pool Myths Debunked
My backyard is too small for a swimming pool
False, unless of course, your backyard is the size of a postage stamp! Pre-fabricated pools, in particular, come in a large variety of sizes and shapes to fit practically any size of backyard. If your yard is exceptionally small, then why not consider a plunge pool. While they are indeed small, they can be fitted with swim jet systems, so not only can you cool off, but you can exercise too.
The value of my house will be lowered with a swimming pool
Most definitely false. Were you aware that a swimming pool can actually increase the value of your property by as much as 7%? It can be even more in areas of the country where the climate is warmer and in neighbourhoods where most of the houses have a pool.
Getting a swimming pool installed will result in mess and chaos for months
False. If you choose a fabricated pool it will be delivered on a truck to your door. Although there will be some digging to install it, there's nowhere near as much disruption as when you opt for a concrete pool. What's more, your pool can be up and running in a matter of weeks rather than months.
I only need to shower before getting into a public swimming pool
Again, this is one of those false swimming pool myths. Not only is showering before you enter the pool more hygienic, but it will save you money on needing to add extra chlorine because of impurities entering the water.
There's no need to winterise my pool
This is one of those swimming pool myths that is neither true nor false. In practice, it all depends on a person's preference and the temperature in the area you live in. Some people like to winterise their pool so they don't have the maintenance concerns during the winter months whereas others may choose to heat their pool and keep it running all year round.
A clear pool is a clean pool
This isn't always the case. While a cloudy pool could point to a filtration problem, it's still worth checking your pool chemicals even when the water is looking clear, since they could be unbalanced.
I don't need a swimming pool cover
Partly false. While you don't need to have a cover for your pool it will keep your pool cleaner, warmer, and save you money on chemicals and time on maintenance. What's not to like about that!
So, hopefully, these swimming pool myths debunked will put your mind more at ease if you're considering getting a pool for your backyard. Incidentally, if you need a swimming pool cover, we can help.
At Just Covers we design and install high-quality pool covers for all sizes and shapes of pools. To find out more visit our website or call our pool cover experts on 1300 268377.